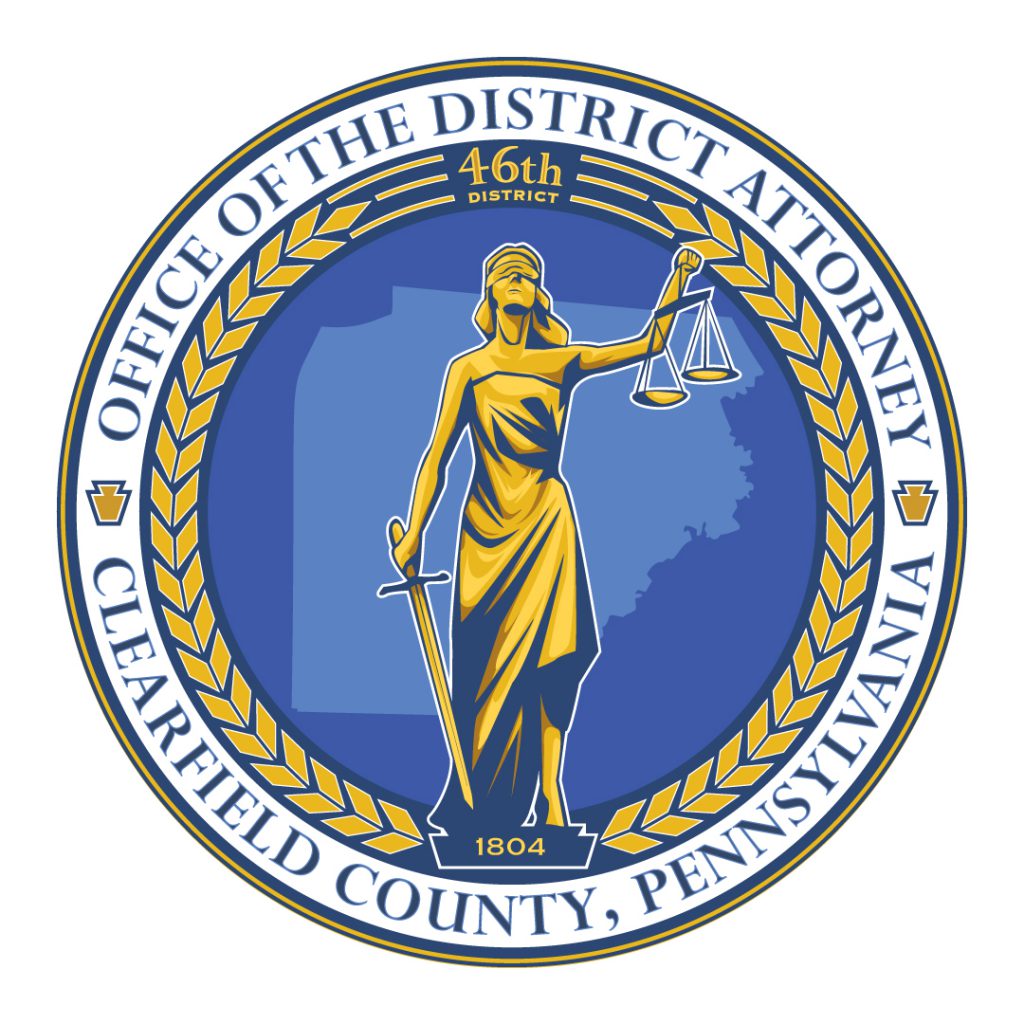 The Clearfield County Office of the District Attorney is steadfast in its pursuit of justice and protecting the safety of our communities.  Our goal is to work zealously to enforce the law and, at the same time, protect the rights of crime victims.  We advocate for appropriate punishment for those who commit crimes, offer assistance to victims of crime, and provide programing to educate the public.
Ryan P. Sayers, a Clearfield County native, was sworn in as District Attorney on January 6, 2020.  Mr. Sayers graduated from Washington & Jefferson College, majoring in History and Political Science, and then earned his Juris Doctorate from the Duquesne University School of Law in Pittsburgh, Pennsylvania.  Mr. Sayers began his career as an associate with the law firm of Naddeo & Lewis, LLC, and a few years later opened his own law office in Clearfield with an emphasis on criminal defense, custody, and representing organizations.
As District Attorney, Mr. Sayers oversees an office staff of 11 employees, 4 of them prosecutors. Additionally, he works with and helps coordinate the efforts of 4 Pennsylvania State Police barracks that operate within the county, plus 6 municipal police departments to prosecute the over 1,200 criminal cases in Clearfield County each year.